About
Hereford Hospital Radio has been broadcasting since 1972, following a project set up by the Herefordshire County Youth Service and Hereford Lions Club. Over the years the station has been heard at many of the Herefordshire hospitals but now focuses its broadcasts at the County Hospital, where it has its studios.
The first programmes which were broadcast on Hereford Hospital Radio were pre-recorded by the students of Hereford Sixth Form College, and they were played during Sunday evenings. When these students moved on, the station underwent temporary closure, and the Hereford Lions Club concentrated their efforts on re-building the service.
A former hospital building was refurbished to provide us with a studio complex at the Hereford County Hospital, and Hereford Hospital Radio was re-launched with programmes being broadcast every day of the week, producing some 36 hours of live entertainment.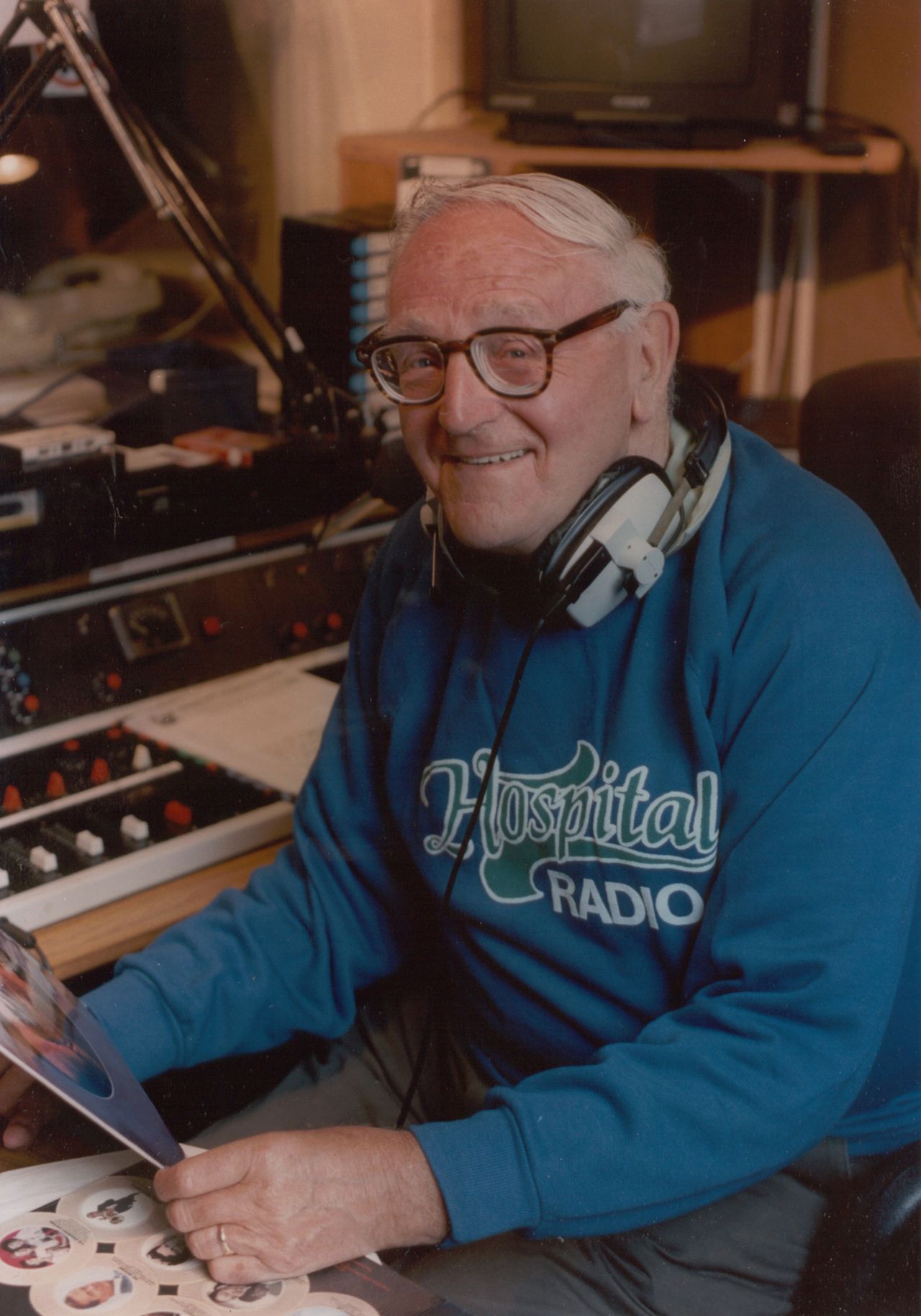 During the late 1970's, the range of programmes increased and so did the audience, with hospitals in both Ledbury and Leominster connecting alongside a number of care homes for the elderly within the city of Hereford.
Due to financial constraints in the 1980s, the hospitals in Ledbury and Leominster were disconnected, and soon Hereford Hospital Radio was only broadcasting to the hospitals in Hereford.
Throughout the 1990s the station went from strength to strength, winning a HBA (Hospital Broadcasting Award) and its output and members increased. We did regular outside broadcasts around the county, from coverage of Hereford United's home football matches via our own makeshift studio at the ground, to broadcasting special events marking services for Remembrance Day in the city.
The height of our output occurred in the late 1990s, when we did outside broadcasts for singers Daniel O'Donnell and The Bootleg Beatles. The O'Donnell concert had been fully booked for months, and there were funny stories in the local paper about people desperately trying to be in hospital so they could get to listen to the great man!
At one point in the early 2000s, we had programmes for every evening from 6pm to 10pm and throughout the weekend from 9am to 10pm, including sports programmes, streaming the Hospital Church Service in the hospital and even outside broadcasts of concerts at the Hereford Leisure Centre.
Times changed, however. The three hospitals in Hereford: the County, the General and the Victoria Eye, merged together and were all under one roof at a much expanded base at a new building in the county. During 2002, our block at the hospital during the major rebuilding works was being refurbished, and originally, we were told that we would need to be off air for just six weeks whilst the work was being done. However, six weeks turned into six months, then a year, and it went on and on.
The hospital was also going to move to a new commercially run system, with bedside televisions and radios for most beds at the County Hospital. These were bad times for us as we were not on the air and had to wait to find out if, and when, we could be included on this service. Many of the radio's members moved on to other things during this time and we lost many people who could not wait to go back on air. Our newly refurbished studios, however, were a great improvement to previous times.
Now with two new studios, more members, and a computer system enabling us to be on air 24 hours a day, which keeps the station in action when no presenters are present, things are brighter than ever!
Each year volunteers from the station attend many events around the county raising funds to keep the station on the air. Our volunteers efforts provide the majority of the funds to keep the station on the air.
During the current time the station is still on air and producing and broadcasting live programmes each day to the patients and staff at the County Hospital. The charity invested in some technology to allow for this a number of years ago.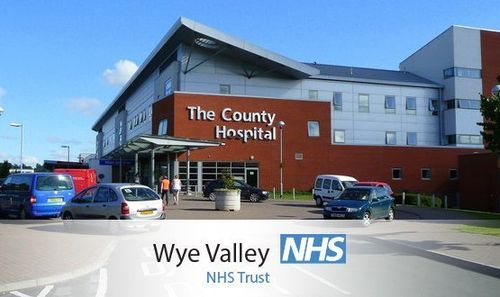 The station is being heard in the all the wards at the County , and we know that wards that Wye Valley NHS Trust have set up for those patients who are recovering from Covid19 those patients who are getting better are able to listen.
We are still broadcasting requests and dedications using our Request by Text Service, simply drop a text to 60777, and start your text with HHR followed by your message ( do remember to mention who you are.)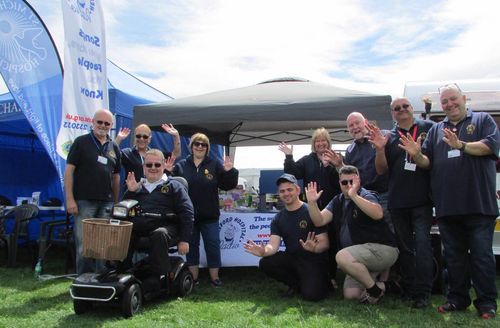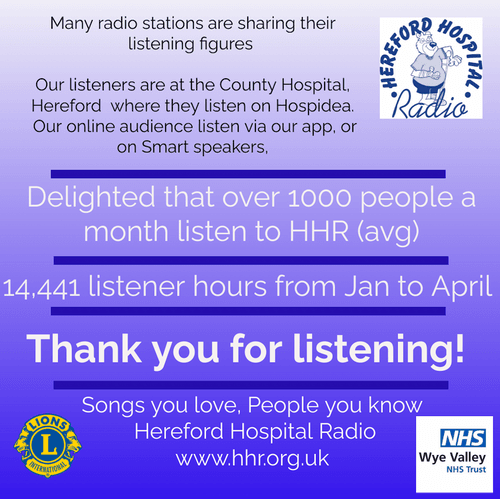 Who loves a Spring Clean? - We do!
As a charity run fully by volunteers, it can be difficult to get everyone together. However, that is exactly what happened on 10th August 2013 when the Hereford Hospital Radio team all came together to give the studio a good tidy up and sort out some items which will soon be for sale, including CDs and studio equipment.
So what does it take to be a Hereford Hospital Radio volunteer? Well it's pretty basic: you just have to have passion and be able to be part of a good team. As a hospital radio station, not only do we have to operate a radio station that broadcasts 24 hours a day, but also raise funds, interact with patients and be part of the wider community.
So what did happen on our tidy up day? Want to take a sneaky peek?
Andrew Easton and BBC Hereford & Worcester live from our studios
BBC Hereford & Worcester presenter, Andrew Easton, came back to his roots and broadcast a very special Easter Bank Holiday show from our studios.
Andrew has probably traveled the furthest out of all the BBC Hereford and Worcester presenters team to be with you as he hails from down under - Christchurch, New Zealand in fact!
He arrived in the UK in 1993 and has always had a passionate interest in radio and joined the HHR team which helped him get a foot through the door at BBC Hereford & Worcester in the early 2000's when Andrew started doing all the other things that no-one else wanted to do.
In April 2011 he came back to where his radio career started, and thanks to the support of the BBC Hereford & Worcester team, did his show live from our studios.