How to Listen to us
There are a number of ways that you can listen to us.
Hospidea - at the County Hospital
Listening to us on Channel 5
If the Hospedia system is off, press the button at the centre base of the machine. The system should now show this:
If this screen does not appear, it could mean that the system is not registered. If this is the case, pick up the handset and the screen will change, then press the 'quick dial button' for Customer Care.
You can, on behalf of a patient, register for them to listen to Hospital Radio.
Once registration is completed, you should be able to see the main menu, which looks like this:
On the screen locate the ' Radio' button, and you will find us on Channel 5
Calling Hereford Hospital Radio
Patients can call us free of charge. In order to do this, simply pick up the handset and the screen will change to this:
Locate the Quick Dial Number pad on the left hand side of the screen.
Now press the blue Hospital Radio button, this will allow them to call us free of charge at the our studio.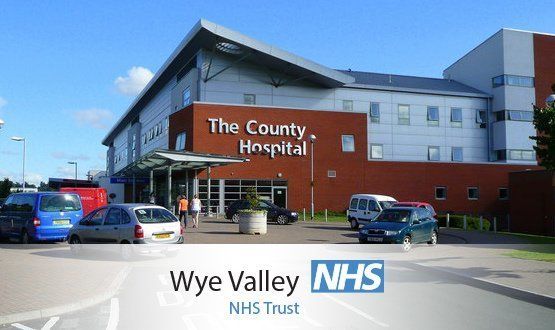 Want to take us home?
We do broadcast our services on line, and have developed Apps for the popular smart phones
So please take us everywhere!